Posted on 03/29/2014 09:11 pm by admin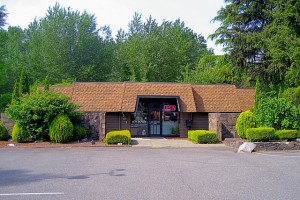 Aloha and Welcome!!
Chiropractic Care Helps Promote "Stronger Backs"!
Welcome to our website! Whether you have been involved in an auto accident, on the job injury, or just feeling the aches and pains of life…. at the Aloha Chiropractic Center II, our goal is to decrease any pain you are experiencing by reducing the "stresses" placed on the soft tissues of your back and neck due to misalignment of your spinal bones. At the Aloha Chiropractic Center II, our doctor treats a wide variety of muscle, skeletal and nerve conditions. Everything from lower back pain and "on-the-job" injuries, to long-term headaches, to stiff necks, and even foot & shoulder problems.
Our first priority is to determine the cause of your pain, and then to choose the appropriate treatment techniques, exercises, and nutrition/natural supplements that will reduce your pain.
After the pain is gone (or significantly decreased), just as with any other form of treatment, you will be informed of any exercises, stretches, or nutritional regimens which will aid in rehabilitating the compromised area of the spine/injured area. And finally, you will be instructed in ways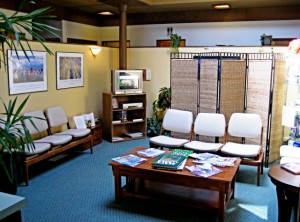 to help prevent future flare-ups of the condition.
We are preferred providers for:
Washington State Department of Labor & Industries

Veterans Administration (with Referrals)

Regence, Regence BlueShield, Regence Medadvantage, HMA, TPSC ( Take advantage of your "higher level" Regence benefits!)


First Choice Health Network
Premera, Lifewise, BlueCross, HealthPlus
Healthways Whole Health Network, Aetna, Connecticut General Life Insurance Co., Great West
Medicare Part B, Railroad Medicare
Uniform Medical, Harrington Health
Crime Victims Compensation Program
*PPO contracts can fluctuate, always check with your insurance providers website to verify preferred providers status.
**Keep in mind that even if your insurance company is not listed above it doesn't mean we do not accept it. Many out of network insurance companies have better benefits than in network. We also accept any insurance programs that do not have a specified list of doctors that you must see. We would be happy to call your insurance company and find out what kind of benefits you have.
Cash Patients: We accept checks, money orders, visa, mastercard and cash. All non-insurance patients whose accounts are current and pay at the time of service receive a 20% discount on exams and adjustments.
| | |
| --- | --- |
| The word wellness has become a catch phrase that means different things to different people. To your chiropractor wellness is the state of health where your body is free of interruption or interference to any part of your nerve system, enabling you full expression and enjoyment of life. For example, how well you feel is not a dependable indicator of your actual health. Even if you feel you're coping well with recurrent long-term and familiar aches and pains you are still overtaxing your body, resulting in a low overall wellness score.It's your nervous system that determines how well you feel mentally, emotionally and physically. When your nervous system isn't up to par because of spinal problems it has to work overtime to compensate.The effect of an overworked or stressed nervous system can be headache, fatigue, muscle ache and pain and a host of other unpleasant symptoms which can become more serious or lead to more complicated conditions as time passes. The solution can be a simple one: chiropractic care. | |